Congrats to our talent Jesy J. on landing a music video for Royal Tusk!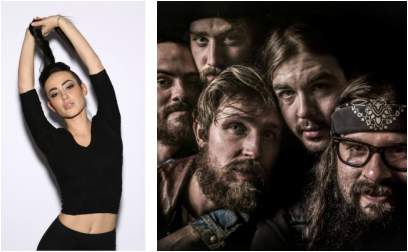 About ROYAL TUSK:

You can't stop a mammoth.

Especially a rock 'n' roll mammoth led by singer/guitarist Daniel Carriere and bassist Sandy MacKinnon.

Royal Tusk is the name of their beast -- a shaggy, tenacious force with hints of Americana, soul, and a whole lotta heart. Their first six-song EP, Mountain, is due June 10 on Hidden Pony Records. You could say the title refers to the pair's immovable friendship, but it's also a cheeky nod to their persistence as musicians -- not even a mountain can deter Royal Tusk.

"We've been pushing a cart uphill for years," Carriere chuckles. "We just don't know how to stop," MacKinnon admits.

You might recognize the two from Ten Second Epic, one of Edmonton's most beloved rock bands.